Stuffed Avocado Burgers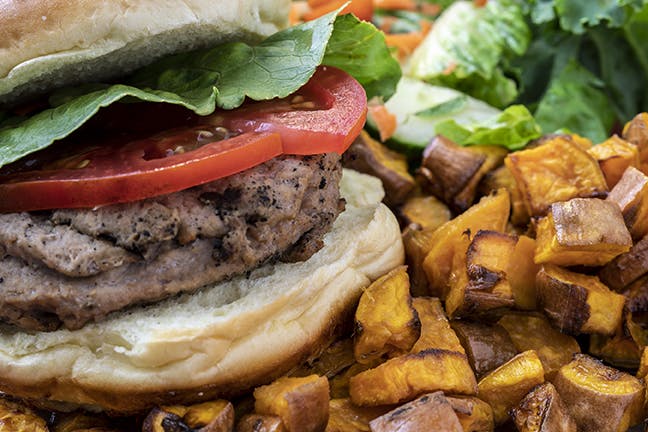 Procedure
Place Meat in Mixing Bowl and add onion, cumin, garlic, chili powder, cilantro, bread crumbs, salt and pepper. Make 8- 2 ounce patties. Place 1 ounces of your favorite filling on 1st patty. Place second patty on top and seal all around the edges.
Grill burgers on Medium High for about 4-5 minutes each side for Medium Rare.
Serve with condiments and Rolls.
Other fillings to try:
Sun-dried Tomato | Parsley | Red Onions | Tomato | Salsa (drained) | Blue Cheese | Feta Cheese | Fresh Dill | Black Bean Spread
Serves 4
Ingredients:
½ Pound Ground Beef
½ Pound Ground Turkey OR 1 pound of Turkey and omit the beef
¼ Medium Onion – Chopped Fine
½ Tsp Cumin
1 Tsp Fresh Minced Garlic
2 oz Cilantro – Cleaned and Chopped
1 Tsp Chili Powder & Salt and Pepper
2 oz Bread Crumbs
12 oz Monterey Jack Cheese
1 Avocado – pitted and mashed