No Bake Cherry Cheesecake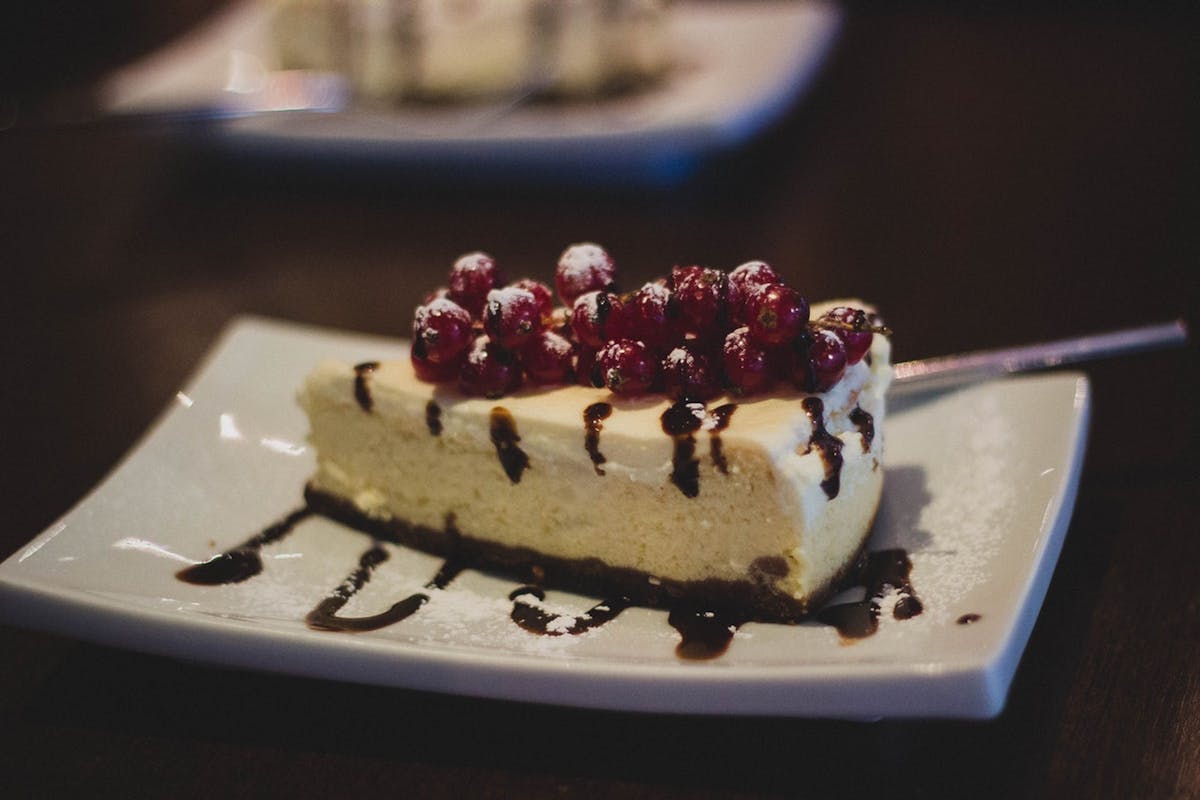 Procedure
1. Combine cherries, ½ cup Granulated Sugar, and ¼ cup Water in large saucepan and bring to a boil. Combine cornstarch with 4 tsp of water and dissolve cornstarch. Stir the mixture in to cherry mixture and bring to a boil. Once it comes to a boil turn down heat to medium high and stir constantly until the liquid thickens, about 1-2 minutes. Turn off heat and set aside
2. Put Graham crackers in food processor until finely ground and add the walnuts, pulsing until finely chopped. Transfer mixture to a bowl and stir in 1/4 cup granulated sugar, then add the corn oil. Stir and combine. Press graham cracker mixture into 9x13 inch baking pan, or individual pie tins.
3. Beat cream cheese, yogurt, confectionery sugar, vanilla in a medium bowl with electric mixer until smooth, scraping sides down as necessary. Spread mixture over the crust. Spoon the cherry mixture over the top.
Cover and Refrigerate until cold. About 3 hours. Can be made the day before.
Ingredients:
4 Cup Sweet Cherries – Halved and Pitted. (Fresh Is Best, Frozen – Drained)
¾ Cup Granulated Sugar (Divided, See Recipe)
¼ Cup Plus 4 Teaspoons – Water (divided)
2 Tbls Cornstarch or Arrow Root
½ Box Graham Crackers – Whole Wheat or Gluten Free
½ Cup Chopped Walnuts – Toast or Roast for Better Flavor.
1/3 Cup Corn Oil
16 oz Reduced Fat Cream Cheese
2 Cups Non Fat Greek Yogurt
6 Tbls Confectionary Sugar
1 Tsp Vanilla Extract