Summer Broccoli Slaw with A Kick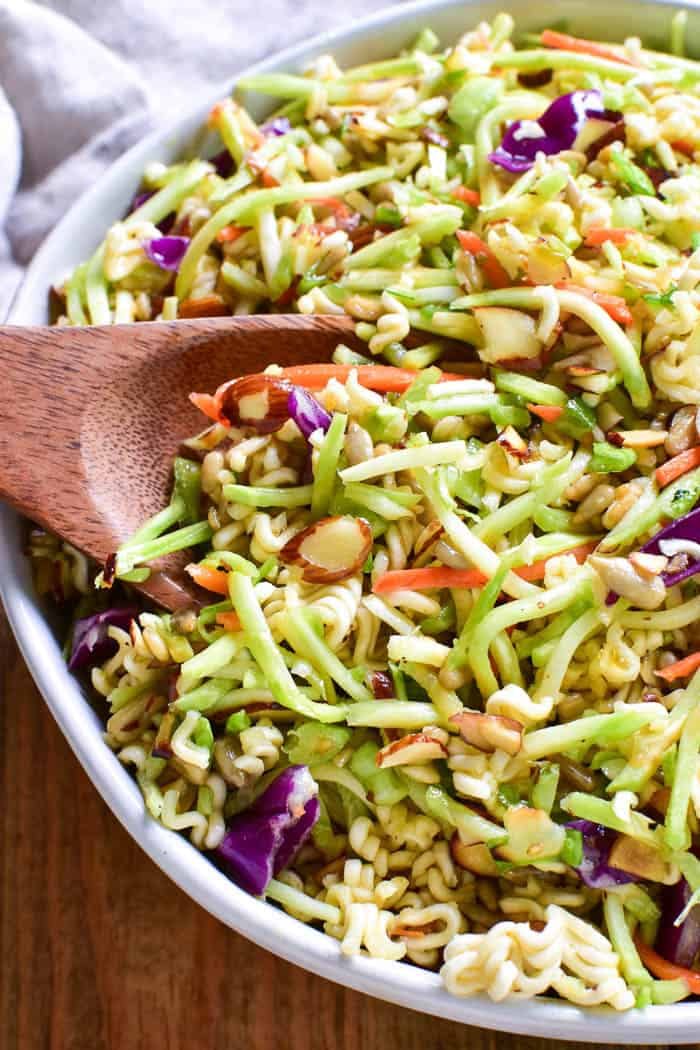 Procedure
In a Large Mixing Bowl combine Carrots, Broccoli, Jalapeño, Red Onion, Craisins and Sunflower Seeds.
In a small saucepan, add the vinegar, lime zest, lime juice, salt, sugar red pepper flakes, and cracked black pepper. Bring to a boil over low heat, stirring to dissolve the sugar, for about 1 minute. Remove from heat and allow to cool about 3-4 minutes.
Add the olive oil to the vinegar mixture, pour over the vegetables and toss together to combine. Refrigerate until ready to serve.
Sprinkle a few more Sunflower Seeds and Craisins on Top for Garnish.
Serves 4-6
Ingredients

:

1 Cup Shredded Carrots

2 Cups Shredded Broccoli

1 Jalapeño Seeded and Minced

½ Medium Red Onion – Thinly Sliced

¼ Cup Craisins

¼ Cup Sunflower Seeds – Unsalted – Raw
Dressing
¼ Cup Cider Vinegar
1 Lime Zested and Juiced
½ Tsp Kosher Salt
2 Tbls Sugar
½ Tsp Red Pepper Flakes
½ Tsp Cracked Black Pepper
2 Tbls Extra Virgin Olive Oil